Testimonials
FUJIFILM Benchmarks Future of Printing with Image Test Lab's Image Grader
TM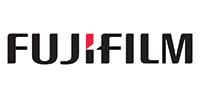 As a leading developer of innovative products for the graphic arts industry, FUJIFILM uses ITL's Image GraderTM to benchmark the output from printing systems including the FUJIFILM J Press 720 digital ink jet printing device and the FUJIFILM 540W high performance ink jet web press.
According to Stephen Sanker, Director of Strategic Product Development FUJIFILM North America:
"ITL's Image GraderTM provides our print technical team with standardized measurements for interpreting specific output results from within our product line and across multiple printing platforms. ITL's grading system confirms our machines meet the specifications we set for each device, and allows for making comparisons between ink jet and offset printed output as well as other technologies for making comparisons regarding imaging characteristics.
"As a neutral, third party testing source, ITL enables additional validation via their Grading System. This reflects the real condition of the product output and identifies areas that may be out of specification. The Image Grader system helps to improve our overall results when working in our technical center and optimize the results we can produce for our customers.
FUJIFILM Image Quality is an uncompromising standard. To date we have not seen anything that compares with the ease of use, practical method of application, and benefits provided by the ITL system. We have received valuable results from Image Test Labs Image GraderTMthat we can communicate with applications for printed media."
Stephen Sanker, Director of Strategic Product Development, FUJIFILM North America, Graphics System Division