Testimonials
Benchmarking Presses at Cohber, Rochester, N.Y

Cohber is a highly respected, quality-dedicated commercial offset and digital printer in upstate New York. Eric C. Webber, Cohber's President and CEO discusses here how Cohber uses Image Test Labs Image GraderTM to Benchmark its presses.
"In our case we measured two different NexPress devices, one HP Indigo device and one MGI device. The ITL Image Grader allowed us to compare the NexPress dry toner and the HP Indigo liquid toner. This allowed our team to see where the strengths and weaknesses were.
"At a later date when we wanted to benchmark our MGI for internal reasons, we were able to do so. The benefits we received included differences determined between devices, problem areas that we needed to address and operator education. As a result of the good benefits of the ITL, Image Grader, we recently purchased four more."
Eric Webber, President and CEO, Cohber, Rochester, New York
FUJIFILM Benchmarks Future of Printing with Image Test Lab's Image Grader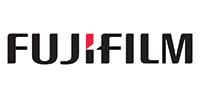 As a leading developer of innovative products for the graphic arts industry, FUJIFILM uses ITL's Image GraderTM to benchmark the output from printing systems including the FUJIFILM J Press 720 digital ink jet printing device and the FUJIFILM 540W high performance ink jet web press.
According to Stephen Sanker, Director of Strategic Product Development FUJIFILM North America:
"ITL's Image Grader provides our print technical team with standardized measurements for interpreting specific output results from within our product line and across multiple printing platforms. ITL's grading system confirms our machines meet the specifications we set for each device, and allows for making comparisons between ink jet and offset printed output as well as other technologies for making comparisons regarding imaging characteristics.
"As a neutral, third party testing source, ITL enables additional validation via their Image Grader. This reflects the real condition of the product output and identifies areas that may be out of specification. The Image Grader system helps to improve our overall results when working in our technical center and optimize the results we can produce for our customers.
"FUJIFILM Image Quality is an uncompromising standard. To date we have not seen anything that compares with the ease of use, practical method of application, and benefits provided by the ITL system. We have received valuable results from Image Test Labs Image Grader that we can communicate with applications for printed media."
Stephen Sanker, Director of Strategic Product Development, FUJIFILM North America, Graphics System Division
NewPage Research and Development Evaluates Papers and Presses with Image Test Labs Image Grader
TM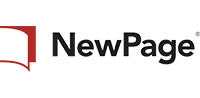 NewPage is an industry leading paper manufacturer of both offset and digital printing papers that work well with a wide variety of printing processes including offset, toner and inkjet presses. Jim Niemiec, Senior Manager Product Development, explains how the company uses Image Test Labs products:
"NewPage Research and Development is using Image Test Labs Image GraderTM in the evaluation of various commercial and developmental paper samples.
"Our experience has been that the uniquely numbered test files drop into digital front ends and workflows very easily. The system can be applied to the vast array of toner and inkjet hardware technology platforms which are of interest to our company for commercial benchmarking as well as new product development.
"The tests can be run very quickly and the grading is done by a neutral third party which provides valuable and objective feedback for R&D as well as marketing purposes."
J.P. Niemiec, Senior Manager-Product Development, Fine Papers and Digital Printing
Premier Press Keeping Image Quality at Best Levels for Customers

Premier Press is truly a premier commercial printing firm in Portland, Oregon. Scott Gorman, Premier's V.P. of Manufacturing describes how Image Test Labs Image Grader helps Premier manage its printing press equipment investments and new product purchases.
"I am very intrigued by the technology from Image Test Labs. They have run some tests and given reports from a couple different pieces of our equipment and I find the data to be valuable and a good way to benchmark how our equipment is performing compared to others in the market place.
"The test that was performed on our wide format inkjet printer showed us where we were deficient and prompted us to do some further testing to evaluate how we could get a higher quality output from our machine.
"In the future, as more data is collected, I see it being very valuable as a tool to use when evaluating equipment and how it performs, as well."
Scott Gorman, VP Manufacturing, Premier Press
Fairfax County Inplant Printing Facility Manages Vendors With Image Grader
TM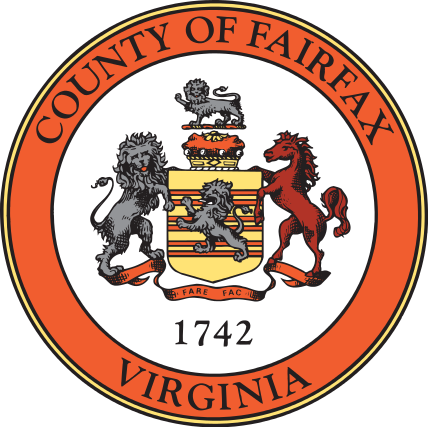 "Image Test Labs provided convincing results showing whether my digital color press was performing up to specifications or not. Categories tested are extremely relevant to how today's print buyers grade their color. The report can also be a base point for discussions with one's color technician when reviewing the performance consistency of your machine."
Mike Gatti, In-Plant Mgr. Fairfax Cty. Govt.
Stephenson Printing's Superior Quality Demands Special Skills and Tools

George W. Stephenson, President, Stephenson Printing, Inc., has for many decades delivered the highest quality printing to the most demanding customers in the commercial printing industry. Stephenson's management philosophy insisting on quality first requires hands on top managerial and technical oversight of the entire printing process. According to Stephenson:
"We have successfully run ITL grading on our offset, digital and proofing systems. In over 50 years of production printing I have never seen anything like ITL's image grading...I want you to know just how impressed I am with Image Test Labs' image grading system. As of today, since this past October we have graded our Approval and GMC Inkjet proofing systems, our Xeikon dry toner digital web press, our HP Indigo liquid toner digital sheetfed press and our new Hi-speed Hi-Print Roland sheetfed press. We are currently using the Image Grader product on our Heidelberg full-web presses.
"The Image Test Labs grades have been extremely helpful in verifying or own internal testing and, in many cases, improving image standards. In fact, with one press, we were able to show the manufacturer specifically where their quality standard could be improved which led to us getting a much better use of our service program with them. Again, I am extremely impressed and just want to thank you for bringing Image Test Labs Image Grading system to Stephenson Printing."
George W. Stephenson, President, Stephenson Printing, Inc.
Copy General, a Digital Printing Pioneer, Uses ITL for Testing Both Dry Toner and Liquid Toner Presses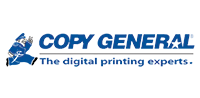 Ahead of the curve, Copy General is a very early adopter of digital printing. Xerox worked with CopyGeneral for the testing and roll out of their iGen3 family of products. A well-run business with a success record to match, Copy General President, Ken Chaletzky, shares his feedback on Image Test Labs:
"This is the first tool I've seen that provides a really objective report on a specific press. For people who want to see how their presses are performing qualitatively, this is it. And, if I were buying a press, I would want to see one of these. It's like a CarFax report for presses.
"I wanted to let you know how helpful ITL's Image GraderTM has been for us. We have used it several times to compare the performance of our Xerox iGen 150 press with our Indigo 7500. In addition, ITL has stored our original iGen3 presses' data and can compare these going forward in any future scenario. This gives us valuable information to help understand how we stack up and helps us manage our press performance. We also see great value in using ITL Image GraderTM before buying future equipment. As I have mentioned before, I see ITL Image GraderTM as sort of the CarFax for press buyers...."
Kenneth B. Chaletzky, President & CEO, Copy General